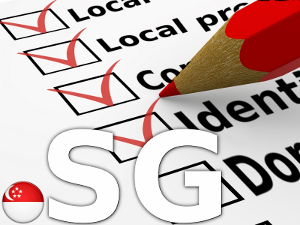 Beginning May 2013, the Singapore domain registry will require verification of domain name owners of new .SG domains. This comes as a result of previous cases of identity theft and fake identities being used when registering .SG domain names.
The new procedure will apply for both second level .SG domains and third level .COM.SG names.
.SG domains are semi-restricted. While there are no restrictions on the amount and type of names a registrant may apply for, Singapore does require that a local administrative contact is provided. This service is offered free of charge via Web Solutions Trustee Service for Singapore domain registration.
Procedures:
Under the new scheme, the Admin-C of a new domain registration is asked by the registry to verify via email the contact information and identity of the new .SG or .COM.SG domain registrant. The admin-c must reside in Singapore!
If you have no such local presence in Singapore, we will appoint a trustee admin-c free of charge. This person will be used admin contact for your domains, and will thus also assume the task of securing verification of identity.
If on the other hand you have your own local presence for Singapore domain names, and our Singapore domain trustee service is not used, the specified administrative contact person must verify the identity of the domain owner. The contact has 21 calendar days to complete the verification, beginning at the date of registration. The domain name will be suspended if the verification is not completed after 21 calendar days.
Please note that this new procedure will not affect existing .SG or .COM.SG domain name registrations. It will however apply to future owner changes of existing domain names.