Regular .UK domain names registration

.UK domain registration - for applicants who want to register a completely new domain name in the .UK zone

If no CO.UK, ORG.UK, ME.UK or other names in the .UK zone match the name of your desired domain name you are free to register your chosen .UK domain name on a first-come first-served basis.

This means that, unless there is a third-level .UK domain name registered before the launch of .UK second-level domains, you can simply register your desired .UK domain name on or after June 10. 2014

A local contact address is required in order to register .UK domains. If you do not have a local address in the UK Web Solutions can provide a Local Presence Service for you.
Three steps to register your own .UK domain name:
Enter your desired domain name into the domain search box above and click Search
Make sure there were no matching .CO.UK, .ORG.UK or .ME.UK domains registered before 10. June 2014
Check if the .UK domain name is available and continue the registration
You can also use the form located below to send us your inquiry about the .UK domain names you wish to check and register.
.UK LAUNCH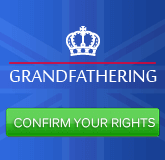 Introduction Of Second Level .MT Domain Names (Malta)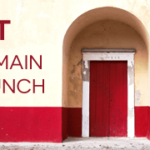 As of 1st of December 2017, it will be possible for anyone to register mydomain.mt type domains, directly under the Top Level Domain .MT, the registry announced. There will however be a Grandfathering period for existing Third Level .COM.MT/.MET.MT/.ORG.MT etc. holders. In order to Pre-register for free, preposition yourself or Grandfather an exist [...]
The dynamically increasing number of domain name registrations across all domains available was close to 300 million, according to [...]
There are 15,997,182 domain names registered within the .DE extension at the time of writing this. The 15,5 milestone was reached [...]