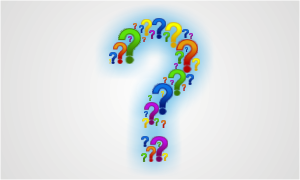 Towards the end of each year speculations and predictions for each industry abound. Future predictions are being formed based on current trends and market analysis and things in the domain industry are no different. For our purposes, select predictions have been chosen for each of the following years: 2006, 2008 and 2010.
2006
There will be no more million dollar sales – WRONG
From the perspective of today, this prediction is rather amusing. The years following 2006 were very prosperous for the domain industry until 2010, which was marked by historical sales, for example. .SEXY.COM ($13 million) or. .FB.COM ($8,5 million). The next two years did not result in impressive transactions but 2013 rebounded with the largest sale amounting to € 4.7 million. Apart from .IG.COM, three more domain transactions exceeding a million dollars took place in 2013 while in 2014 three such transactions were already recorded.
IDNs, especially Chinese and Japanese IDNs, will take over the Internet – WRONG
But it is not so far from the truth as it may have seemed until recently. The Chinese domain market has been actively developing, gaining new Internet users. Additionally, there are more and more INDs in Arabic and Asian languages being introduced to the Web. Most recently, the Japanese domain .みんな, meaning "everyone", has been made available for registration by the general public, gaining in popularity in the Land of the Rising Sun at a fast rate. Therefore, the prediction may soon need to be "reexamined".
Minimum price for LLL.COMS (three-letter domains) will be at least $3,000 – TRUE
Although exceptions cannot be ruled out, the majority of domains LLL.COM sold for over five thousand dollars. Based on that, the prediction can be considered accurate.
All LLLL.COMs will be registered and cause a temporary spike on prices – TRUE
Recent confirmation of the unavailability of the four-letter domain names came from the Croatian start-up WhoAPI.com last year. All 456 976 registered domain names have followed the following scheme:
· AAAA.COM
· AAAB.COM
· AAAC.COM
· (…)
· ZZZX.COM
· ZZZY.COM
· ZZZZ.COM
i.e. without taking into account numbers, hyphens or non-English characters. Whether domain prices have increased as a result of the exhaustion of that particular category of domain names or due to the limited availability of any other valuable domain names under .COM, not only LLLL.COM, is hard to confirm. The fact remains that rates soared at the end of the last decade.
DOT.US will overtake and be more popular than .INFO – WRONG
The available data does not leave any doubt: the U.S. market is ruled by .COM with the .US domain doing poorly. In light of new domains becoming available, the domestic domain of the United States may loose its importance.
2008

As major companies invest in video, .TV will take off spectacularly and become mainstream – WRONG
The country code domain of the Islands of Tuvalu, .TV, has not gained in popularity, as expected by many.
The number of parking companies will decrease – TRUE
The domain parking market is dominated by a few specialised companies with more ingenious offers, such as ones dedicated especially to the top domains or ones that draw on the resources other than AdWords advertising networks. For some time, domain parking has ceased to be a viable form of making profit. Pay per click rates have been decreasing as has the type-in traffic and advertisers have been more conscious about choosing pages for their campaigns.
Click fraud won't be a major issue as in 2006 – WRONG
Click fraud, related to PPC advertising, is based on automatic generation of clicks through a program that imitates a real person. One of the main beneficiaries of click fraud are ad networks collecting money from advertisers. As a result of a widely-publicised lawsuit of 2006 between Google and Lane's Gifts & Collectibles, the Mountain View company has allocated $ 90 million to create a fund for victimised advertisers.
Bido will grow and dominate the domain aftermarket – WRONG
The Bido auction platform, which has enjoyed popularity among Western domainers until its closure in 2010, paid particular attention to PR and sponsored a number of publications on the domain market. Criticized in the past for offering less desired domain addresses, the service continues to operate. According to an entry in the Whois, the Bido domain was last updated on 23 July 2013.
2010
DOT.CO will be one of the biggest success stories of 2010 – TRUE
The .CO domain along with . ME is the darling of start-ups. This Colombian country code extension quickly gained popularity as a kind of substitute for the .COM after its release for open registration in countries outside Colombia in 2010. The domain also stirs interest in the secondary market, but so far, sales of .CO addresses have not reached the price level of those under .COM.
Brandable DOT COMs will become more popular – TRUE
Brandable names are, first and foremost, names other than generic (although many generics are well suited for branding) and those possessing "aesthetic" value – that is, they sound good and look good or simply can be used as a brand. The value of brands on the domain market is becoming more and more visible hence there is a growing number of profiled sites specialising in sales of such domains.
Domain spam will increase – TRUE
Domain spam is still there, however, the extensions used for spamming or dominated by spammers are being more effectively eliminated by Google, and, at the same time, controlled by the domain registers who fear sanctions from Search Engines. It can be expected, though, that this practice will probably be consistently reduced. Another issue is the domain name "spam" that refers to domain names without value. The increase in their number, however, is inevitable in a situation where there are more and more domains and people interested in the market, including the ones willing to invest in web sites but without the domain know-how.
As the economy struggles the domainer aftermarket will slow down – TRUE
It is assumed that the prediction came true as domain market is difficult to measure due to most transactions being conducted outside the public domain. However, transactions "opening" the current year and general growth in the wider interactive industry as well as e-commerce and online advertising (the mobile channel and the increasing number of Internet users in the world, in particular) present an optimistic view of the market.