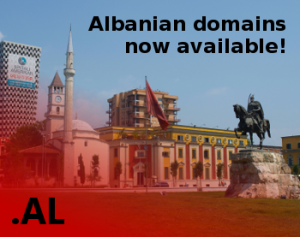 We recently launched a Local Presence Service (Trustee Service) for Albanian domain names. The service includes Local Presence for both ownership and admin-c contact.
TLD's included: .AL, .COM.AL, .ORG.AL, .NET.AL
In general to register .AL and other Albanian domain names, applicant must be a private person or entity based in Albania. To avoid restrictions, Web Solutions further offer an agent solution for these TLDs, with which no local presence is required.
With our service, registration of domains under .AL, .COM.AL, .ORG.AL and .NET.AL was never faster, easier and more reliable.
For further information, please contact support@web-solutions.eu or browse through our pages.