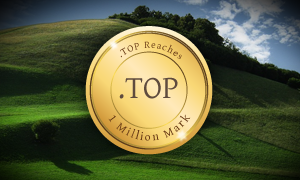 Currently, there are over 1,027,000 domain names registered under .TOP, making it the second most registered new gTLD. The leader continues to be .XYZ with over 1,819,000 registrations. Number three on the list is taken by .WANG with 631,200 registrations.
Holders of .TOP domain names come from 231 countries and regions, according to data made available by the registry.
If you wish to join the .TOP community and mark your presence online with a unique and memorable address, consider registering a .TOP domain name. Please use our search tool to check if the name you are looking for is available.
For assistance, contact our support team at support@web-solutions.eu.