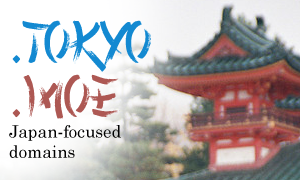 The numbers for both .TOKYO and .MOE also include the number of registrations during the Sunrise and Landrush period.
With the growing popularity of geographical domains, such as .BERLIN or .LONDON, .TOKYO is expected to attract numerous Internet users wishing to express their affiliation with the capitol of Japan.
The .MOE domain comes from the word "moe" which is a Japanese slang word associated with the Otaku culture. It has gained popularity as a word meaning a particular type of "adorable" or "cute" when referring to fictional characters, people, animals, etc.
If you wish to show your ties with .TOKYO or are interested in registering a domain name under .MOE extension, please click on the extension.
Should you need assistance, please contact our Support Team at support@web-solutions.eu or call us on +44 (0) 20 4571 1971.