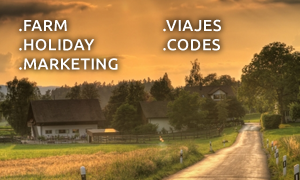 Two other new gTLDs, .MARKETING and .HOLIDAY, are now available for registration by the general public.
In open registration, individuals, businesses and organisations can register a domain name on a first-come, first served basis.
To register a domain name of your choosing, please enter the name in the box to check if it is available. Free pre-registration is available for domains that are not yet available for registration.
If you have any questions, please contact our Support Team at support@web-solutions.eu or via phone on +44 (0) 20 4571 1971.