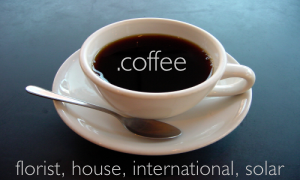 The increased choice and more room for competition online has been the aim of the International Corporation for the Assigned Names and Numbers' New gTLD Program. Within the Program, hundreds of new generic domains will be introduced to the Internet to offer more choices to the Internet users worldwide.
EAP (Early Access Phase) lasts through the first seven days of a gTLD's general availability.
Businesses, organizations and individuals interested in obtaining a domain name under .COFFEE, .FLORIST, .HOUSE, .INTERNATIONAL and .SOLAR extensions can register on a first-come, first served non-restricted basis.
To see if the domain name of your choice is available, please enter it in the box or contact our Support Team at support@web-solutions.eu or via phone on +44 (0) 20 4571 1971.