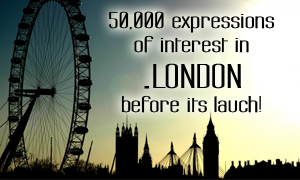 Before the actual launch of .LONDON, there were over 50,000 declarations of interest in the new local domain.
During the Sunrise phase, applications are being accepted for priority allocations from London-based businesses and individuals as well as trademark owners who wish to emphasize their affinity with the city.
A domain specially devoted to a particular territory can greatly enhance visibility on the local markets as well as promote brands, services and communities on the local scene.
To express your sense of .LONDON pride or register any other domain name of your choosing, please click your selected domain to read more about the registration.
For assistance contact our Support Team at support@web-solutions.eu or via phone on +44 (0) 20 4571 1971.