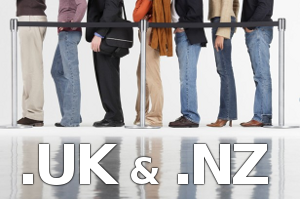 Given the high interest in the possible launch of second level .UK and .NZ domains, we have decided to implement a wait list for each of these TLDs.
If you wish to place domains on our wait list, or would like more information, simply write to support@web-solutions.eu.
The wait lists are free of charge. It is simply an indication of interest, and does not imply any future obligation to apply. All requests will be treated equally, regardless of when they were filed.
Latest news is that the .UK registry, has announced that they will not proceed with their original proposal for second level .UK domains. They will instead respond to feedback and potentially file a revised proposal. They plan to review progress at their June meeting.