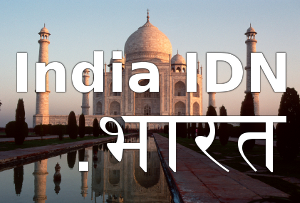 During this spring of 2013, the .IN registry in India will be launching an Internationalized Domain Name (IDN) .भारत
The .भारत domain will support 8 local languages: Bodo/Boro, Dogri, Hindi, Marathi, Nepali, Sindhi-Devanagari, Konkani and finally Maithili.
We expect the Sunrise phase to start this month, but have no exact dates yet.
If you conduct business in India or are planning to, it is advisable to register your .भारत, as many Indians speak no or limited English.
For further information, please email us at relations@web-solutions.eu.