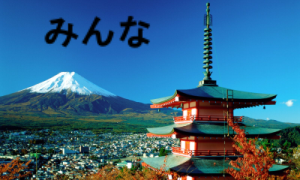 After its release on 4 March, the IDN . みんな has quickly become a leader among IDNs. Under this TLD, 90% of names have been registered as IDNs and only 230 registrations have been registered in the Latin script. Comparatively, the first released IDN .SHABAKA (meaning "web" in Arabic) now has about 1650 registrations.
The . みんな domain ranks twenty fifth among all new gTLDs in number of registered domain names pointing, at the same time, to great variation in the rate of registration on the first day after the release of a domain and the following days.
It may be noteworthy that the Registry for the "everyone" domain has extended the Sunrise and Landrush periods due to higher than anticipated demand. At present, the domain generally available for registration but a claims period will run for the duration of the .みんな registration period. During that time trademark owners will be notified when their marks are registered as domains.
To register a domain name under the "everyone" extension .みんな, please enter the name to check its availability or contact our Support Team at support@web-solutions.eu or via phone on +44 (0) 20 4571 1971.