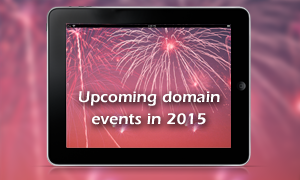 2014 was if not the most eventful year ever, certainly one to remember. The hyped launches of second level .UK, .NZ and .ID domains, as well as countless New gTLDs made '14 stand out.
……but how about these domain events to follow in 2015:
– Launch of top tier new gTLDs, like:
.SHOP
.CAFE
.APP
.BLOG
.MAIL
.ONLINE
.WEB
.FORUM
Click for: New gTLDs free preregistration
– Launch of second level .AU domains?
Although it has been relatively quiet on this subject recently, we believe that the recent Kiwi launch of second level registrations must have given the Aussie's some food for thought.