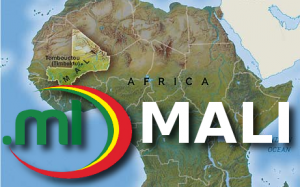 The registry for .ML (Mali) has started the launch of .ML TLD which will ultimately be unrestricted and available to all registrants regardless of nationality or location.
Before the live launch, there will however be a Sunrise application period for trademark holders. The Sunrise starts today, and ends 31st of May 2013, after which registration is real time.
Sunrise: May 2 -31, 2013
Reserved for trademark owners. See list of eligible trademark registries below.
Landrush/Launch: June 1, 2013
Normal .ML on a first-come, first-served basis.
Sunrise procedures:
Applications during the Sunrise period for Mali will not be allocated on a first-come, first-served basis. Rather, they are accumulated during the entire Sunrise period whereafter they will undergo a verification process.
Verified applications will lead to registration, provided that there are no other applicants for the same name. Should there be multiple applicants, the domain will be subject to an auction process.
If you wish to file a Sunrise application, simply send your request along with relevant trademark information to our Relations Department
Please include the following data:
Domain name(s)
Matching Word mark(s)
Name of Trademark Agency
Registration number at Trademark Agency
Classification Owner / Assignee
Accepted trademark agencies:
INT – Madrid International Registrations
AU – IP Australia
AT – Osterreichisches Patentamt
BR – Instituo Nacional Da Propriedade Industrial
CA – Canadian Intellectual Property Office
CZ – Industrial Property Office
EE – Patendiamet
FI – National Board of Patents and Registration
FR – Institut national de la propriété
DE – Deutsches Patent- und Markenamt
HK – Intellectual Property Department
HU – Hungarian Patent Office
IE – Irish Patents Office
IL – Israel Patens, Designs and Trademarks
JP – Industrial Property Digital Library
MA – Office Marocain de la Propriété
NL/BE/LU – Benelux Trademarks Office
NZ – Intellectual Property Office of New Zealand
PH – Intellectual Property Philippines
PL – Polish Patent Office
RU – Rospatent
SK – Industrial Property Office
SI – Slovenian Intellectual Property Office
ES – Oficina Española de Patentes y Marcas
SE – Swedish Patent and Registration Office
CH – Swissreg
UK – Intellectual Property Office
US – United States Patent and Trademark Office
Special domains:
Please note that short letter domains (one, two or three letter domains), Fortune 500 names and certain common/generic dictionary words have been provisionally "reserved" by the registry. Applications for these name types will most likely incur a higher price per domain name per year.