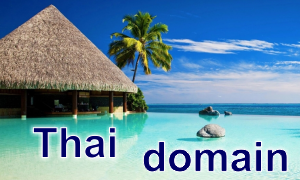 The Internet has become a powerful marketing tool and online presence – a valuable commodity. To become more visible, numerous companies, especially multinationals, tend to establish their Internet presence by registering their trade name as their web address. That way their intellectual property is protected and the domain name is registered for exclusive use.
But what if someone registers a domain name before the trade name holder? The phenomenon when a party registers a domain name denoting a brand name or a trade mark (especially well-known) before the actual holder of the brand is called cybersquatting. Cybersquatters usually register domain names for the purpose of reselling, drawing Internet traffic or profiting from the goodwill of someone else's trademark. They sell the domain names they have registered to the trade name holders desperate to use them at much higher prices.
World Intellectual Property Organization (WIPO) is a UN agency dealing with cybersquatting cases on an international scale. According to the information recently provided by WIPO, the number of alleged cases of cybersquatting in 2012 reached a record high of 2,884. That's an increase of 5% as compared to the year 2011. The fields mostly affected by the cybersquatting phenomenon include retail, banking and finance as well as fashion.
The increased incidents of cybersquatting are probably directly related to the growing number of the Internet users worldwide. Legal disputes over a domain name may be quite costly and it is worth registering a trademark-related domain as soon as possible. As Asian countries and developing economies are evolving into bigger players among the Internet community, the number of trademark registration will be increasing.
To learn more about Thai domain names available for registration contact our support team at support@web-solutions.eu or call on +44 (0) 20 4571 1971.