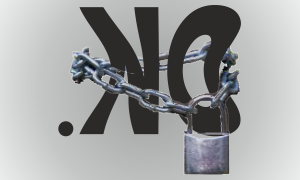 With Sweden leading in respect to websites' safety, all countries in the Nordic region are ranked among the top level domains.
Has Norway fallen behind?
The Norwegian TLD has dropped on the classification list since last year. However, with McAfee's changing their measuring techniques, it is not easy to draw definite conclusions on the precise ranking for each top level domain.
Without data available for additional years, it is difficult to compare with the former tests using the new measuring method. However, what is crucial is that Norwegian domain names are regarded as considerably.
In fact, in 2012, the Norwegian Post and Telecommunications Authority conducted an audit of the security and stability of the .NO domain names. The evaluation concentrated especially on the robustness and capacity of the Norwegian domain name service as well as the registration system. Overall, the audit's results were satisfying. The NPT emphasized the need to maintain the preventive security activities and to allocate time and resources in this continuous process.
Are new McAfee methods better?
This is McAfee's third extensive evaluation of websites from around the globe that, once again, reveals considerable differences between the top level domains. The main reasons for the differences are domain name policies and the management of different top level domains.
Current evaluation findings suggest that 5.8 % of websites tested are regarded as unsafe, in contrast to 4.1 % in 2008. Given new measuring methods, McAfee cautions against the conclusion that the Internet has become more unsafe. The reason for such an interpretation could be that the new method has involved the checking and ranking of risky sites now, some of them having existing for a long time. McAfee stress the need for more analysis to be able to draw dependable conclusions.
Useful for Internet users
Analysis like this may be useful for Norwegian Internet users. They present noticeable tendencies in the risky use of websites within various top level domains, which consumers should know about.
To register a domain name in Norway, contact Web-Solutions – a leader in global domain name registration. With their Local Agent Service available, it is easy to have your Norwegian domain registered even without the local presence.