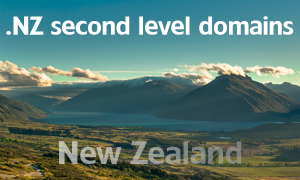 New Zealand has launched registration of second level domains under the .NZ domain, such as "example.nz".
Grandfathering period:
Owners of existing .CO.NZ domains have prioroty "grandfathering" rights to their identical .NZ domain until 30th of March 2015.
Reservation period:
If you are in doubt about whether to grandfather the second level equivalents of your domain, it is also possible to merely reserve the right to grandfather for an additional two years. You will need to actively reserve this right though.
If you would like to apply for a .NZ domain, or grandfather your .CO.NZ domains, simply contact us at relations@web-solutions.eu.