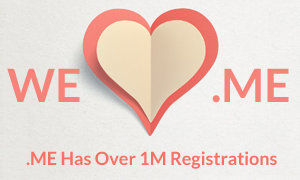 Last year, the growth rate for the country code of Montenegro was 28% and the total number of domain names registered has just passed the one million mark.
Formally introduced in 2007, .ME is a country code domain but it has been widely embraced as a generic domain. Startups and innovative ventures readily adopt .ME addresses. The extension is also great for creating domain hacks, such as domain.me.
If you wish to join the growing number of startups and creative Internet users as well as enhance your image online, consider registering a .ME domain name. To check the name availability, please enter the desired name in our convenient search tool. If you need help, please contact us at support@web-solutions.eu.