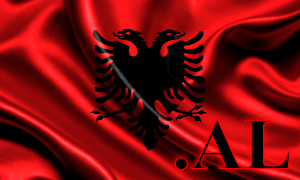 As of May 2013, registering, renewing or deactivating an Albanian domain name has been handled in accordance with new and improved procedures set by the Albanian Domain Authority.
The improvements include the liberalization of the Albanian domain name policy that prevented foreign companies from freely registering country code top-level domains (ccTLDs) within the .AL zone. Currently, foreign-based entities are entitled to registering an Albanian domain name under .AL zone including sub-domains as long as they can provide a proof of doing business in their countries and have local presence/administrative contact in Albania.
Foreign companies without local presence are encouraged to use the Local Proxy Service offered by Web Solutions at support@web-solutions.eu to meet that requirement.
Before the amendments were introduced, foreign businesses were not entitled to register Albanian ccTLDs in their own names despite the fact that a number of them successfully challenged domain name holders based in Albania (citizens or residents) that had registered and/or used a domain name similar to theirs.
You too can join international online community doing business in Albania by registering .AL domain name of your choice. To check if your selected name is available, enter it in the box below. For more information, contact Web Solutions' Support Team at support@web-solutions.eu or by calling +44 (0) 20 4571 1971