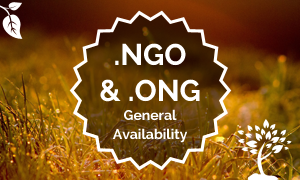 The .NGO and .ONG extensions have become generally available to non-governmental organisations (NGOs) across the globe. They have joined the legacy .ORG domain which continues to grow steadily with 130,865 additional domain names registered within last 12 months. The total number of .ORG domains under management (DUM) is over 10,547,000. Furthermore, it is noteworthy that .ORG's popularity is increasing in Asia, with China and Japan constituting respective 3.2% and 3% of the total global .ORG registrations. The average .ORG renewal rate is 73.7%.
The .NGO and .ONG domains help non-profits and NGOs increase their online visibility, enhance and validate their credibility, and raise funds for their causes. While .NGO and .ONG have gained popularity among various fields, three causes: children and youth, education, and health and nutrition are most frequently supported by those domains.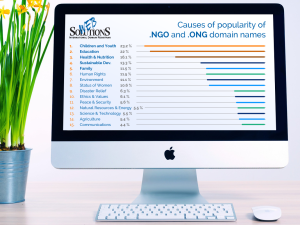 The purpose of launching .NGO and .ONG extensions has been to create a global platform and strengthen their presence online in order to improve the connection with their supporters. In contrast to other new gTLDs, the .NGO and .ONG domains will provide a validated resource for NGOs globally and increase donor confidence in that their support serves a genuine cause.
Registrants of domain names under those public interest extensions have a unique opportunity to manifest their bona fide and lawful commitment to their cause. They are encouraged to create their unique online profile to present their missions, campaigns, multimedia materials and more. They will also be easier to find in global search for non-profit organisations of interest and donating funds will be more secure.
If you work in NGO or non-profit organisation and think about increasing online visibility, consider registering a domain name that best fits the location and language of your operations. Please contact our Support Team if you have any questions at support@web-solutions.eu or via phone on +44 (0) 20 4571 1971.