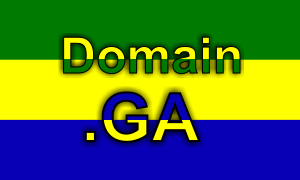 Operated by the Agence Nationale des Infrastructures Numeriques et des Frequences (ANINF), the .ga domain has been envisioned to be national resource widely available and easy to use to carry the Gabonese identity online. This should also encourage Gabonese businesses and individuals to increase their online visibility and economic diversity.
Internet users in Gabon and other countries can register free .ga domain names without any restrictions. Similar to any other extensions, the Gabonese domain names are renewable at the end of each registration period.
Working to become a meaningful player among the Internet community in Africa, Gabon has followed the international best practices and carried out a Sunrise and Landrush period. This allowed trademark owners to protect their intellectual property by registering their corresponding domain names under the .ga domain.
Gabon's innovative approach to web presence and e-commerce is likely to stimulate the growth of the IT sector in Gabon which is expected to be reinforced by the increased connectivity resulting from the new ACE oceanic cable.
To register your .ga domain name, contact our Support Team at support@web-solutions.eu.