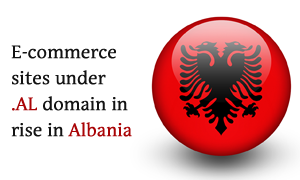 The development of global economy and the constantly growing use of the Internet stimulates small economies such as Albania to take measures aimed at the protection of intellectual property against internet-based infringements. The application of globally accepted instruments is one of the ways of improving Internet security.
The Stabilisation and Association Agreement, to which Albania is a party alongside member states of the EU, focuses on importance of ensuring satisfactory and effective protection and implementation of intellectual, industrial and commercial property rights. According to this act, Albania is committed to taking all the measures necessary to guarantee that the level of protection of intellectual, industrial and commercial property rights is comparable with that existing in the European Union.
Technological advancements and the growth of global e-commerce encourage more and more Internet users to mark their online presence. According to recent statistics, over 60% of Albanians are Internet users and while e-commerce market in Eastern Europe is the smallest within the four regions, it has demonstrated the biggest growth over the year 2012. Eastern Europe was also responsible for generating an online turnover of about 19 billion euros in 2013. Compared to other regions the figure is not substantial, but taken the fast growth of ecommerce in Eastern Europe, there's a lot of ground to gain.
The number of Albanian domain names is continually increasing with bad-faith domain registrations becoming less frequent, especially following introducing regulations focused on anti-cybersquatting and -domain grabbing measures. Albania is a member of the World Intellectual Property Organisation (WIPO) and has ratified numerous international treaties and conventions on the protection of intellectual property rights. Registering domain names matching trademarks owned by third parties, spamming activities such as viruses and hacking are illegal under Albanian law.
If you do business in Albania or wish to gain local recognition, consider registering an Internet address under Albanian domain .AL. In order to register an .AL domain name, an applicant must be a private person or entity based in Albania. Web Solutions can further provide a Local Presence Service for .AL domains.
For more information on .AL domains, click the extension or contact our Support Team at support@web-solutions.eu or by phone on +44 (0) 20 4571 1971.