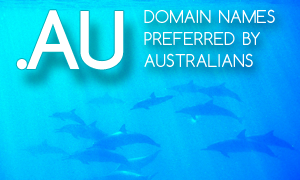 The survey, conducted by the .AU domain authorities, has shown that 76% of all domain name holders prefer .AU over other domains. In 2013, that rate was at 74%.
The report has also found that .AU is considered as Australia's trusted and secure online home with more than double the level of trust over any other extensions. Trust (64%) and security (61%) are among the most important factors that Australians take into considerations when navigating the Internet.
Last year's introduction of the world-first Registrar Information Security Standard and domain name security service, .auLOCKDOWN, has contributed to the Australian domain's security and stability on the Internet.
More than 80% of survey participants use their .AU domains for business websites. The survey also demonstrated that the number of females holding domain names grew from 16% in 2013 to 22% in 2014. There is an ongoing effort, including the 2014 Australia and New Zealand Internet Awards, aimed at encouraging women to establish their businesses online.
A similar report, published last year, showed that activities involving .AU domain contribute $475 million to the economy of Australia annually and offer over 4,300 full-time jobs.
If you have ties with Australia or wish to establish online presence there, consider registering an .AU domain name that will best fit your needs. Applicants who do not have a registered trademark in Australia can benefit from our Local Trustee Service.
For more information, contact our Support Team at support@web-solutions.eu or via phone on +44 (0) 20 4571 1971.