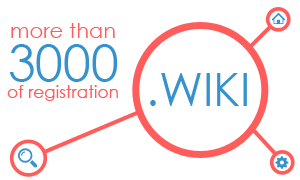 So far, there have been more than 4,700 .WIKI domain names registered and the domain is ranked 54th on the list of new generic TLDs.
Other new generic TLDs that have recently entered the General Availability phase include:
The number one new gTLD is .CLUB domain with nearly 63,000 domain name registrations followed by .GURU with about 60,000 registrations and .BERLIN with over 48,500 domain registrations.
If you wish to register any of the above or other domains we have on offer, please click on the domain you are interested in. Our Support Team is available at support@web-solutions.eu or via phone on +44 (0) 20 4571 1971, should you need any help.