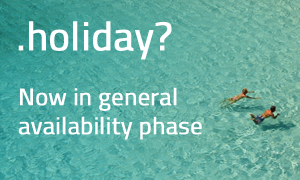 The first seven days of a new gTLD's general availability are called Early Access Registrations when domain names can be registered at higher costs.
The two new gTLDs are: .HOLIDAY and .MARKETING. They have joined forces with five other new gTLDs that have recently been released for general availability: SOLAR, .COFFEE, .HOUSE and .FLORIST.
Registration for the above domains is offered to businesses, organizations and individuals on a first-come, first served non-restricted basis.
To check if the domain name of your choice is available for registration, please enter the name in the box or contact our Support Team at support@web-solutions.eu or via phone on +44 (0) 20 4571 1971.