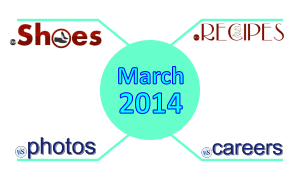 Hundreds of new generic TLDs are expected to be released to the Internet within ICANN's New gTLDs Program.
Four new gTLDs – .Careers, .Photos, .Recipes and .SHOES – have entered the General Availability phase. During the first seven days of this phase EAP (Early Access Registrations) are available.
By the end of March, 19 more new gTLDs are scheduled to enter the General Availability:
March 5:
March 12:
.Computer
.Company
.Center
.Academy
.Systems
.Management
March 19:
.Support
.Email
.Training
.Solutions
.Builders
March 26:
.Repair
.Camp
.Education
.Institute
.Glass
If you are interested in any of the above domains or other new gTLDs, consider pre-registering a domain name of your choice with Web Solutions free of charge and no obligation to buy later. You will then receive any pertinent updates concerning the domain so you can be ready once the domain is available for registration.
Our Support Team can be reached at support@web-solutions.eu or via phone on +44 (0) 20 4571 1971.