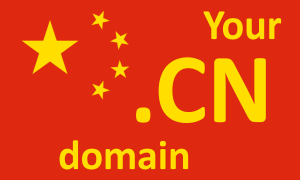 Chinese domain registry issued the 32nd Statistical Report on China Internet Development ("the Report") on July 17th, 2013.
The Report reveals that the number of netizens in China has reached 591 million as of the end of June 2013. In comparison to the end of 2012 the number has increased by 26.56 million. The Internet penetration increased by 2% within the period of six months and was 44.1% at the end of June 2013. Many businesses now choose to register their Chinese domains to enter the fastest growing economy on the globe.
Nearly 70.0% of the new Chinese netizens used mobile phones to use the Internet demonstrating that mobile terminals are devices of choice. By the end of June 2013, the number of avid mobile phone Internet users in China has reached 464 million. That is an increase by 43.79 million as compared with data from December of 2012. Of all Chinese netizens, those using mobile phones accounted for 78.5%.
This rapid growth has been facilitated by the popularity of the 3G technology, introduction of innovative mobile phone applications as well as development of wireless networks. The Internet penetration of Chinese rural areas was also quite quick. Noteworthy may be the fact that netizens from rural areas accounted for 54.4% of the total number of netizens in China during the first six months of 2013.
Compared with the end of 2012, the use of mobile phone network has increased significantly on the Chinese user scale. For example, mobile music showed an increase of 14.0%, mobile video – 18.9% and mobile gaming – 15.7%. With Web Solutions you can easily register your .CN domain name and be a player in the global online community.
The rapid rise in e-business applications expanded to mobile phone terminals with online payment applications strongly growing in popularity. According to the Report, the number of online payment users in China increased by 23.73 million within a 6-month period reaching 244 million users. That is a growth rate of 10.8%. Other areas of steady large-scale growth include mobile shopping, group purchase and mobile banking.
Don't wait for others to pass you by. Make your business grow entering the greatest economic market worldwide. Web Solutions will help you have your .CN domain names registered even without the local presence with no further delays. Contact our Customer Support team on support@web-solutions.eu or by calling on 45 7026 2025.