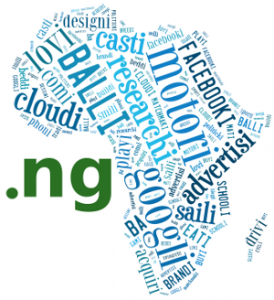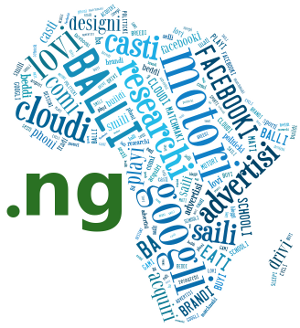 The Nigerian Domain Registry has released the .NG extension. Any Second Level Domain name, like yourdomain.ng can now be registered with Web Solutions. No local presence required.
Previously, registration of Nigerian domain names was limited to Third Level Domain names such as .COM.NG and .NET.NG. Those TLDs were also restricted to local companies only. Now .NG Top Level Domain extension is liberated and anyone may register any amount of .NG domain names.
This move by the Nigerian Authorities gives not only the possibility of strengthening your presence on the Nigerian market, but is also an opportunity to register a valuable domain name. Just imagine domain names like facebooki.ng, googli.ng, bloggi.ng and a host of other verb-related words bei.ng used with a .NG extension as suffix when you are surfi.ng the web.
Whether you are looking to establish a better connection with the local community of Nigeria, or simply want to be creative with domain names having words ending with letters "NG", with Web Solutions you can now register these domain names which are easy to type and remember.