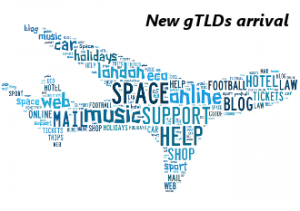 We are just one step away from revolutionising the face of today's Internet. With currently just a handful of generic Top-Level Domains (gTLDs) available for registration, namely .COM, .NET, .ORG, .BIZ and .INFO, businesses, organisations and individuals have limited opportunities to make their online presence felt. All this is expected to change dramatically with the coming of hundreds of new gTLDs to the Internet in early 2014. New Top-Level Domains such as .SITE, .SHOP, .MUSIC, .SECURE, .ECO, .SPORTS, .AUTO, .COLLEGE, etc. will be available for registration. Everyone will be able to register the perfect domain of their choosing.
ICANN's new gTLD programme will open the door to exciting new possibilities that new extensions offer. Consider the opportunities that .LAW extension can provide for your legal business. If you are a non-for profit organisation, .CHARITY extension will definitely send the right message to the visitors of your website. Opportunities are endless for individuals and organisations from all walks of life. Just don't miss the chance to pre-register your domain to ensure it is available when you need it.
Pre-registration is offered free of charge and is non-binding. By pre-registering your chosen gTLD, you will be able to receive updates and important information related the domain. Take advantage of this opportunity today and don't let the chance to reserve your unique spot in the new Internet landscape pass you by.