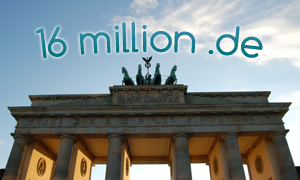 In November 2010 there were 14 million domain names registered under .DE and the 15 millionth .DE domain name was registered in April 2012. With almost 500,000 .DE domain names registered in less than six months, the popularity of this ccTLD keeps growing.
Currently, there are more than 15,750,000 .DE domain names registered and the annual average growth rate during the past few years has been approximately 1 million domain names. Furthermore, at the end of 2010, the .DE domain's growth gained speed thanks to the introduction of the special character eszett, ß.
If you have ties with Germany or plan to do business there, there is no better way to establish your online presence than by registering a .DE domain name. Click on the domain to find out more about its registration procedures.
If you have questions or need more assistance, please contact our Support Team at support@web-solutions.eu or via phone on +44 (0) 20 4571 1971.