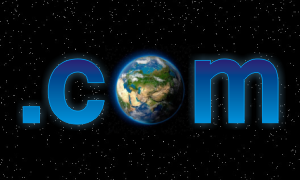 The .COM domain has been the most commonly registered domain for the last decade. With the first registered .COM address more than fifteen years ago, the domain has become the number one choice for businesses across the globe. Originally intended for commercial use, the .COM extension has become "the global online standard" and home for websites of all kinds.
Here are some interesting facts about .COM:
113+ domain names registered
operated for more than 15 years
100% of Fortune 500 companies have a .COM
a .COM domain name is registered nearly every second
symbolics.com was the first .COM domain name registered in 1985
nearly half of all .COM registrations are names consisting of exclusively English keywords
almost 95% of five-character .COM name combinations are still available (62 million possible names to choose from)
To register your .COM domain name that will boost your online visibility, enter the name in the box or contact our Support Team at support@web-solutions.eu or via phone on +44 (0) 20 4571 1971.