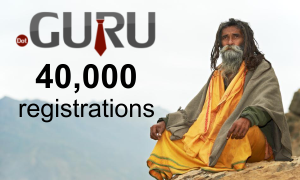 With more than 40,000 registrations, the .GURU domain is the most successful new gTLD so far followed by the second favourite, .PHOTOGRAPHY, with 25,000 domain name registrations.
.TATTOO is the least registered new generic TLD with 1,000 registrations.
The total number of new gTLDs registered to date is close to 200,000.
ICANN's New gTLD Program anticipates the release of over 1400 new generic domains to the Internet for the purpose of increasing choice and competition online.
If you wish to register a domain name under .GURU or any other extension, please contact our Support Team at support@web-solutions.eu or via telephone on +44 (0) 20 4571 1971.