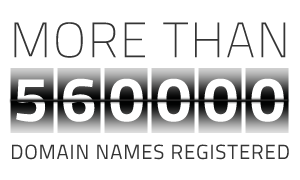 According to the latest statistics provided by nTLDStats, with more than 220 new gTLDs approved by ICANN, the total number of domain names registered in gTLDs stood at 569 082 as of 23 April.
Among the new gTLDS, .GURU has been a favourite and the first to pass the 50,000 registrations mark. The domain can boast 51 837 registered names and a market share of 9.14 percent and followed closely by .BERLIN which now has 46,515 registrations and a market share of 8.20 percent. Third is line is still .PHOTOGRAPHY with 33,112 registered domain names.
As more and more new gTLDs become available for registration by the general public, the number of registrations consistently continues to grow. With .BERLIN being a perfect example, it can be expected that other geographic TLDs will enjoy popularity. The launch of .LONDON will be watched closely, as locality appears to be of great value.
Applicants interested in .LONDON domain names should keep in mind that preferences are given to:
applicants with trademarks verified with the Trademark Clearinghouse,
Londoners with a physical address in the City of London or its 32 boroughs with rights to a name (such as proof of business or trading name),
Londoners with a physical address in the City of London or its 32 boroughs,
non-Londoners.
It is expected that during August 2014 .LONDON domain names will be allocated according to priority ranking. In case there are multiple applicants in the same priority ranking for the same domain name, the allocation of the domain will be decided via an auction.
If you wish to register a .LONDON domain name or any other domain name, please enter it in the box or contact our Support Team for assistance at support@web-solutions.eu or via phone on +44 (0) 20 4571 1971.