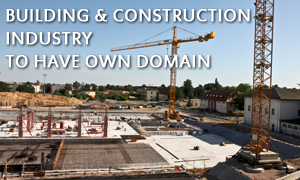 With more and more new gTLDs being introduced to the Web, every industry will soon have a domain that will aptly represent it. The .BUILD domain is designed specifically to meet any online needs of the building and related industries. Home and office builders, companies big and small, construction associations and material providers, all will find the new .BUILD address beneficial in establishing their online presence.
Open registration of domain names in .BUILD is now possible on a first-come, first-served basis.
To register the domain name of your choosing, please enter it in the box to check if it is available.
If you have questions or need assistance, please contact our Support Team at support@web-solutions.eu or via phone on 44 (0) 20 4571 1971.