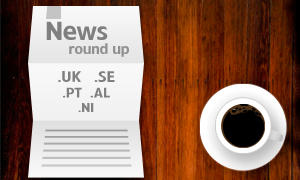 Sweden, .SE – 2 letter domain auction
Sweden is currently in the progress of auctioning off previously restricted 2 letter .SE domains. Its mainly country codes and country names.
Click here for a list: .SE Domain Auction
United Kingdom, .UK – second level launched:
Shorter and simpler "example.uk" domains were launched earlier this year. If you hold a third level "example.co.uk" domain, you automatically have the right to its second level counterpart until 2019 whereafter it will be released to anyone interested.
Portugal, .PT – 2 letter domain auction
Portugal has launched an auction of select 2-letter domains.
Click here for a list of names: .PT Domain Auction
Albania, .AL – 2 letter domains launched
Restricted. If you have no local presence in Albania, this can be provided by Web Solutions.
Nicaragua, .NI second level
Nicaragua is currently in the process of launching second level .NI domains.
Sunrise:
Ends 19th December 2014
Eligible for Nicaraguan companies and foreign trademark holders
Landrush:
Starts 1st of January 2015 and will mark launch of general availability of .NI second level domains, "example.ni". Anyone may register any amount of domains, on a first-come-first-served basis.
If you would have questions regarding the above launches, simply contact our Relations Department.