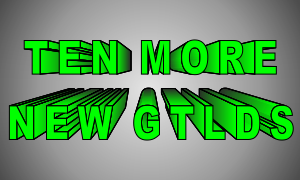 ICANN's approval of ten more new gTLDs brings the total number of domains to 160.
The ten new gTLDs are:
.CHRISTMAS
.PUB
.ACTOR
.SUPPLIES
.FISH
.VACATIONS
.INDUSTRIES
.SUPPLY
.дети (Russian for "children")
.삼성 (Samsung in Korean)
If you are interested in any of the above domains or other new gTLDs, consider pre-registering a domain name of your choice with Web Solutions free of charge and no obligation to buy later. You will then receive any pertinent updates concerning the domain so you can be ready once the domain is available for registration.
Our Support Team can be reached at support@web-solutions.eu or via phone on +44 (0) 20 4571 1971.