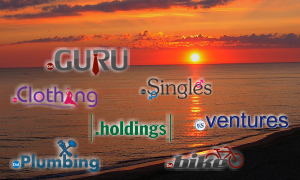 The Sunrise period has just started for the following new gTLDs: .BIKE, .CLOTHING, .GURU, .HOLDINGS, .PLUMBING, .SINGLES and .VENTURES.
The Sunrise period begins 26 November and will run until 24 January 2014. Only trademark holders can apply for domain names which are the exact match of the trademark during this period. Furthermore, various parties applying in this period for the same new gTLD and with rights to a marked term will settle the contention via an auction.
From January 29 to February 4 there will be a period with a descending one-time Early Access fee. Registrants will be able to apply on the first-come, first served basis during this time frame.
As of February 5, the new gTLDs will be offered for registration to the general public without restriction based on a first-come, first-served principle.
The launch of the Sunrise phase for an additional seven new gTLDs is scheduled for 3 December, 2013: .CAMERA, .EQUIPMENT, .ESTATE, .GALLERY, .GRAPHICS, .LIGHTING and .PHOTOGRAPHY.