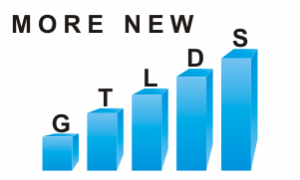 Within its New gTLD Program, ICANN has announced the approval of four more new gTLDs, bringing the total number to 173.
The four new generic TLDs are :
.世界 (xn--rhqv96g) – Chinese for "world/shijie"
.机构 (xn--nqv7f) – Chinese for "agencies/institutions"
.संगठन – Hindi for "organization/sangathana"
.组织机构 – Chinese for "organization".
ICANN's New gTLD Program aims at enhancing competition, innovation and consumer choice on the Internet. Under the Program, hundreds of new generic extensions will be added to the existing 22 domains.
To take advantage of those new developments and register a domain name that will best meet your online needs. Free pre-registration is also possible for domains that have not been released yet.
For more information contact our Support Team at support@web-solutions.eu or via phone on +44 (0) 20 4571 1971.