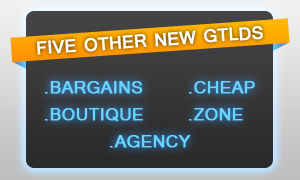 During the first seven days of General Activity, Early Access registrations (EAP) are available.
Individuals, organizations and businesses can now register domain names in the above extensions on a first-come, first served, non-restricted basis.
As more and more new gTLDs are becoming available for registration, Internet users will enjoy more opportunities to enhance their online experience. New extensions offer more choice and enhance competition online as well as make searching for information more relevant.
To register a domain name in any of the above domains or any other domain available, please enter the name in the box. Free and non-binding pre-registration is an option for the domains not yet available for registration.
If you have any questions or need assistance, please contact our Support Team at support@web-solutions.eu or via phone on +44 (0) 20 4571 1971.