Creating new user account with Web Solutions (Control Panel access guide)
1. On the main page click the Register link in the top right corner to sign up.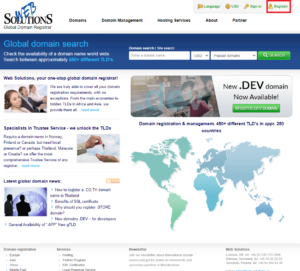 2. Fill up the form with either your company, or your private details. Please double check your provided e-mail address. Fields marked with the * (red star) are required. Do not forget to read our Terms and Conditions (Terms and Conditions) and Privacy Policy (Privacy Policy), and provide your consent for the mentioned
3. At the end verify yourself by sliding the spam protection scroll and hit Create New Account button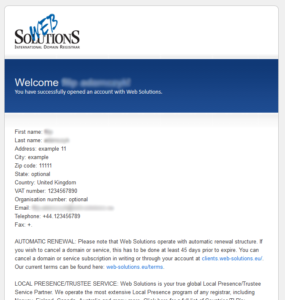 4. If everything went well, you should receive the confirmation e-mail.
Please also check out our Two-Factor login setup guide for improved account security! (Two-Factor Setup Guide)
Back Last updated: November 17, 2020 by Web Solutions