How to set e-mail client on Mac?
Please follow the instructions below to perform the changes.
First step:
Open Mac email client
From Mail menu choose Preferences and then Accounts
Go to Account Information (see picture 1)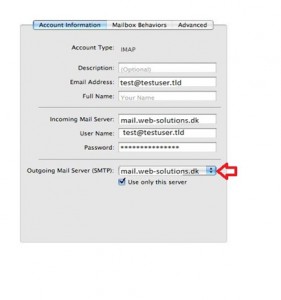 Description: – this option is useful when you have more than one email account in your email client.
Email Address: enter your email address here
Full Name: –  enter your name or company here – recipient will see it as FROM.
Incoming Mail Server: – mail.web-solutions.dk
User Name: – enter your email address here.
Password : – enter your password – if you don't remember it – visit our FAQ site
Outgoing Mail Server (SMTP) – right click and choose Edit (see picture 2)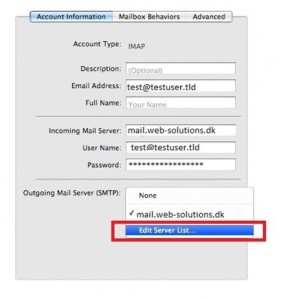 Second step (SMTP – outgoing server settings):
Go to Account Information (Advanced)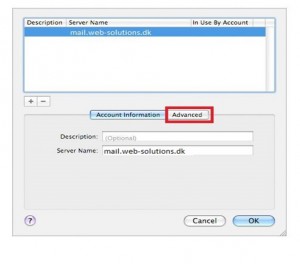 Set SMTP (outgoing server ) authentication as: MD5 Challenge-Response (see picture 4)
Tick "Use Secure Sockets Layer (SSL)"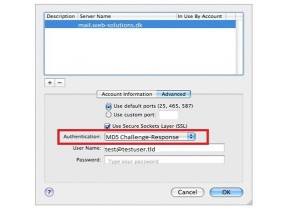 Your account is now configured. If for some reason you are still unable to use your email client  please
contact
us .
Back Last updated: September 18, 2014 by Web Solutions