How to set Thunderbird Mail client?
Please follow the instructions below to perform the changes.
First step: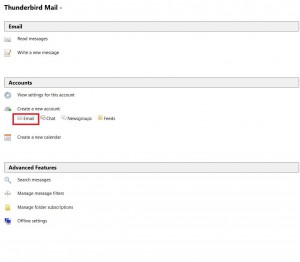 To create New Account choose Email as marked above.

If you already have e-mail account set up in Thunderbird, you can find screen showed above when you click on existing account name. Or you can simply go to "File" -> "New" -> "Existing Email Account".
Second step:
Click on "Skip this and use my existing account" (see picture 2)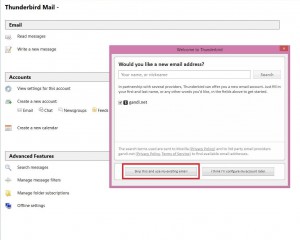 Enter account details:
Your name  – enter your name here, it will be shown to recipients of your messages
Email address – enter your email
Password – enter password to your email account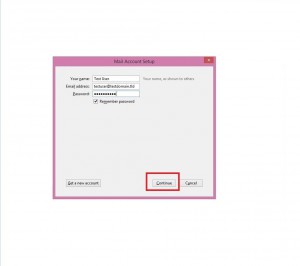 Last step:
Incoming server type: IMAP – We strongly recommend using IMAP, it helps to synchronise multiple devices with the account and the messages are kept on the server.
Enter incoming server: mail.web-solutions.dk port 993 with SSL and Encrypted password Authentication
Enter outgoing server: mail.web-solutions.dk port 465 with SSL and Encrypted password  Authentication
To save settings click Done (see picture 4)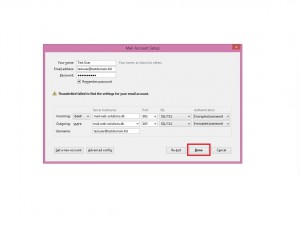 Your account is now configured. If for some reason you are still unable to use your email client  please 
contact
 us .
Back Last updated: September 19, 2014 by Web Solutions