Detailed information about hosting with Web Solutions

Support for multiple domains (Websites)
If you need multiple domains to satisfy your online needs, make sure your hosting provider offers an option that will allow you to host all your domains under the same account. It is referred to as multiple domain hosting. Additionally, it is important to make sure you have enough server resources. Does your hosting provider allow you to register several additional domains within your account? It is essential if you want to edit or modify their locations as if they were your primary account.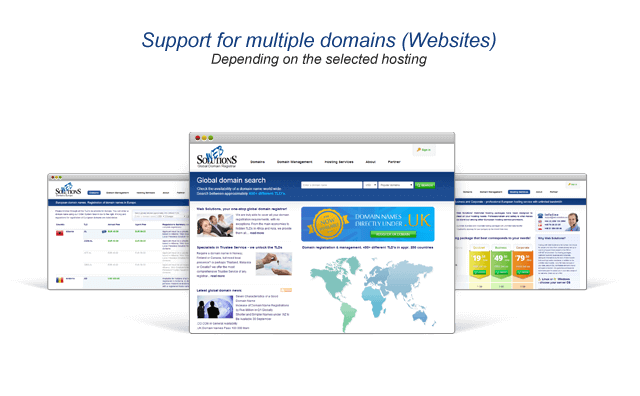 If you want to enjoy the flexibility of managing your different sites from a single panel, consider hosting multiple domains. It is also the simplest, most convenient and most effective way possible to add some new domains to your portfolio.
In order to host multiple websites on your hosting account, you need to:
Add the new domain name to your hosting account and designate a folder for its website.
Upload the files of the domain name's website into the selected folder.
Point the domain name's DNS to your hosting account.