Enter the domain name you wish to register, or select an extension group and click search button
Web Solutions is a Registrar for the Top-Level domain .NU. Together with the .NU operatives, Web Solutions works for positive development of the Internet for the benefit of users and society at large. Our shared goal is satisfied domain holders, regardless of whether they are large organizations or private individuals.
Here you can find out about the terms that apply for registration of .NU domain names:
Services & prices for domain name registration at Web Solutions
Registration fee, new registration: USD 60,00 (this fee includes first annual fee for .NU)
Registration fee, transfer: USD 60,00 (this fee includes first annual fee for .NU)
Renewal fee: USD 60,00 om förnyelsen inte sker direkt via .SE, d.v.s. Registrar utgör betalningsförmedlare
Administrative fee: USD 0.00
All fees above does not include VAT.
Information about handling of personal information
Web Solutions handles personal information in compliance with the Swedish Personal Data Act (1998:204) and the Foundation's controller of personal data agreement.
Hours of operation
Web Solutions support department is open for inquiries Monday through Friday from 08:00
to 19:00. You can either e-mail your questions to support@web-solutions.dk or call us at +45.70262025. We will answer your questions as quickly as possible.
Company information
Web Solutions
Kochsgade 31
5000 Odense C
Danmark
Phone number: +45.70262025
Fax number: +45.70262024
E-mail address: hostmaster@web-solutions.eu
Org. number: [DK]26988934
VAT number: [DK]26988934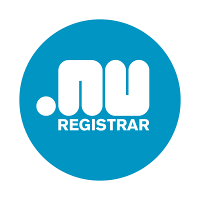 More information and domain order page
.NU domain names registration – restrictions, regulations and prices